Dry Drayton Village Hall is a mid-sized facility located in the centre of Dry Drayton along the High Street. Amenities in the single-story, wheelchair accessible hall include: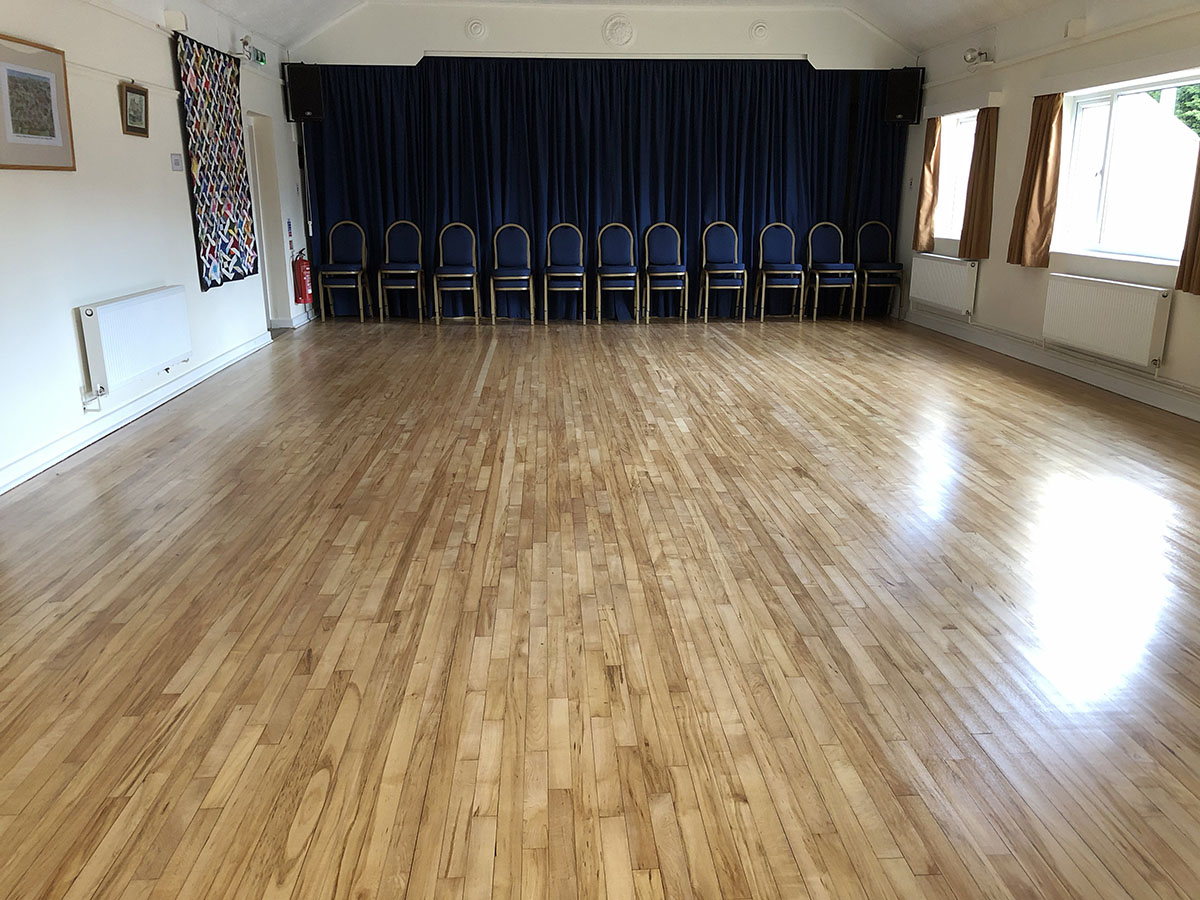 The spacious main hall (about 11.5m x 6.5m) holds 100 people sitting theatre-style. The hall comfortably fits 80 around tables. The wooden floor accommodates up to 120 people for dancing.
Curtains surround the 4.4m x 2.2m elevated stage, and it is easily accessed unseen from an adjoining storeroom or outside.
Now with WiFi in the hall!
When set up boardroom style, the open-plan 6.8m x 3.3m meeting room hosts 10-16 people. It is also ideal for serving buffets.
The modern 6m x 3m kitchen comes fully equipped with a double electric oven, hob, small refrigerator, sink and boiling water tap (for making tea or coffee). The hall supplies crockery, silverware and glassware for roughly 80 people. The large serving hatch opens onto the main hall.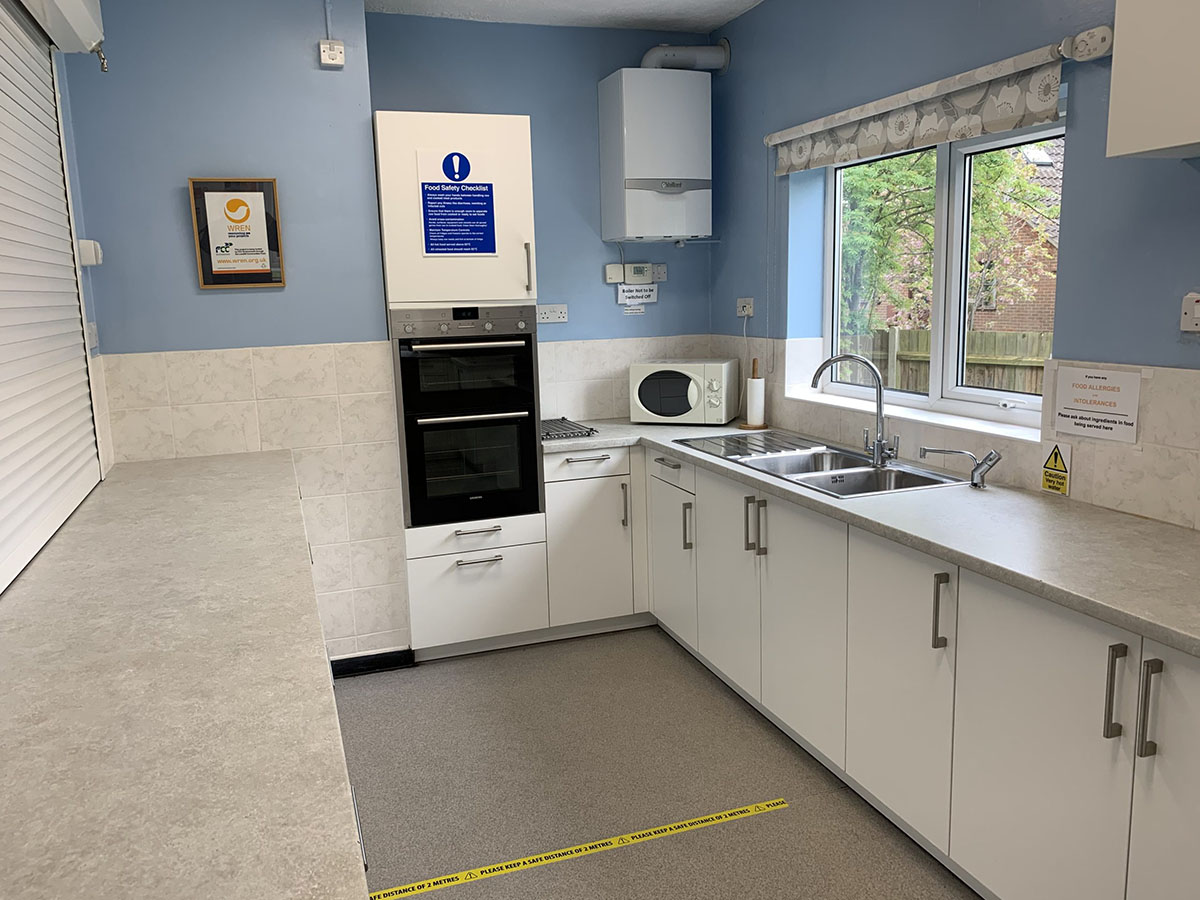 The hall possesses its own small car park out front, with capacity for about 10 cars. Street parking is freely available — visitors are asked not to block driveways for neighbouring homes.
We are food truck friendly! The hall is currently served by a coffee truck on Wednesday mornings and a fish and chip truck on Tuesday evenings. If you would like to add Dry Drayton Village Hall to your route, please contact drydraytonhallbookings@gmail.com.
Dry Drayton enjoys easy access from the A428 and Huntingdon Road/A1307. From the A14, exit at Bar Hill and follow the access road to Dry Drayton.